Despite typical January weather…plus a few gales thrown in, we all had a great time at Kercock on opening day and are looking forward to the 2015 season. This year Mr Robert Burns lived up to his namesake and made a most eloquent toast to the Salmon, the River and the Boat!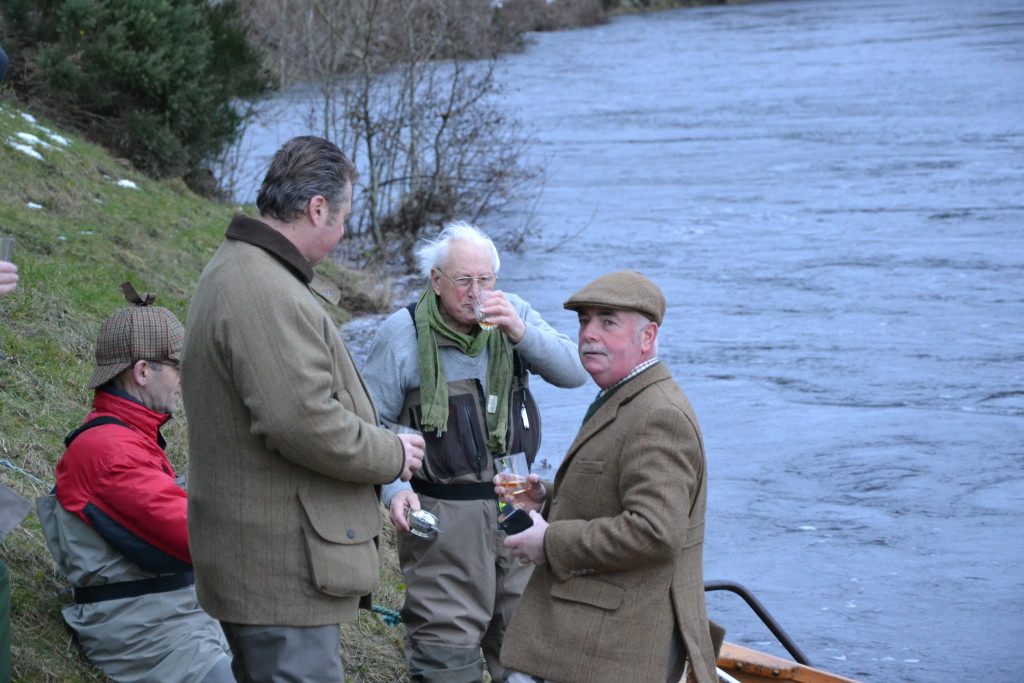 Robert Burns making the toast with Gary Mark and Jim looking on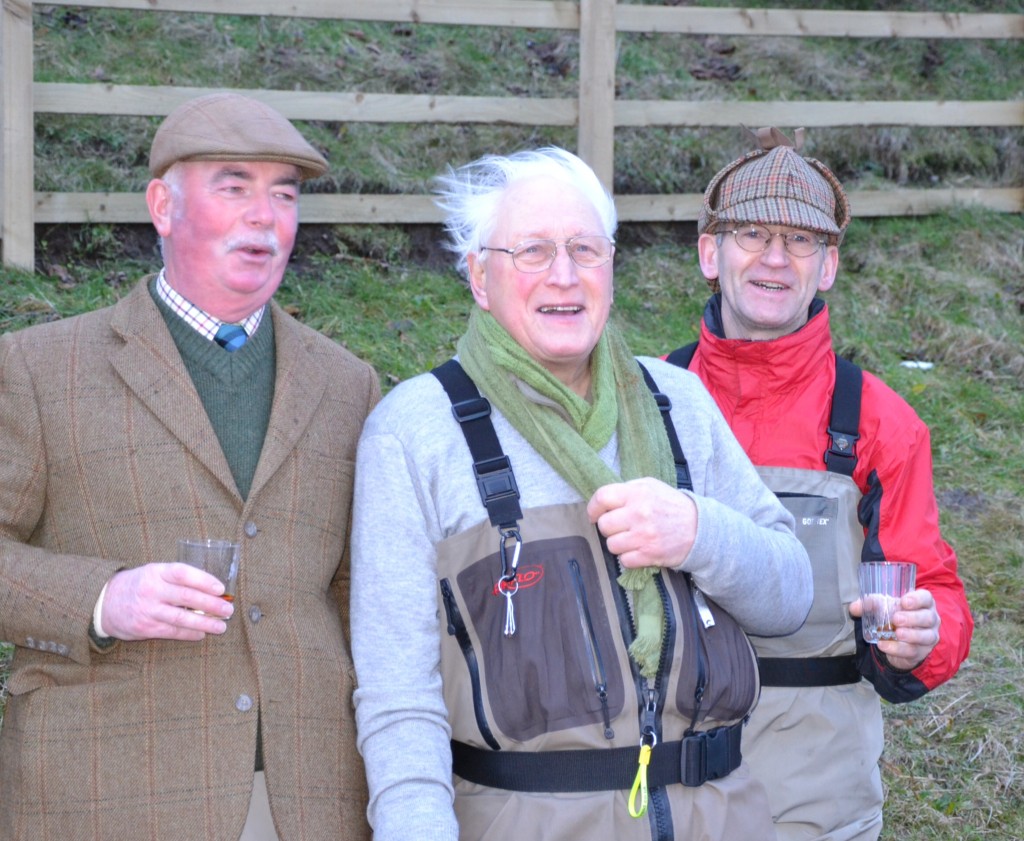 Gary, Robert and Jim McEwan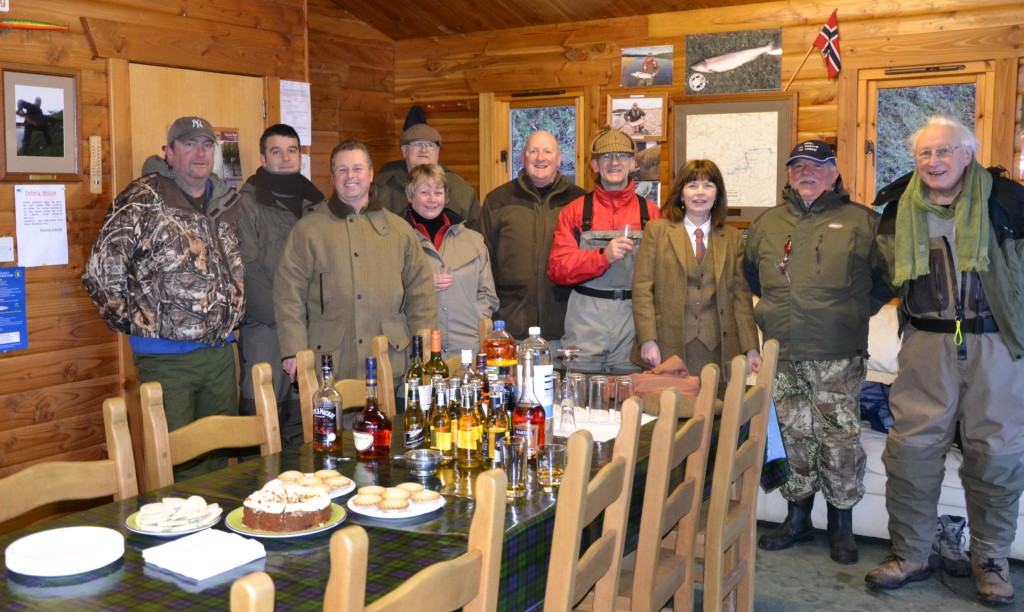 Everyone toasting opening day!!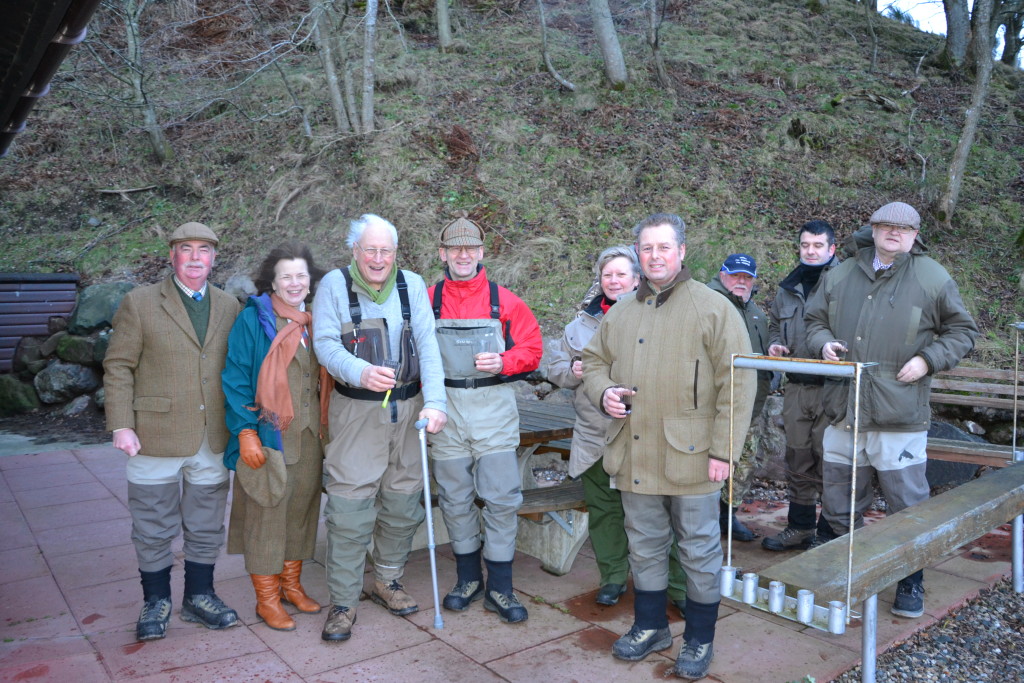 Looking forward to 2015 season!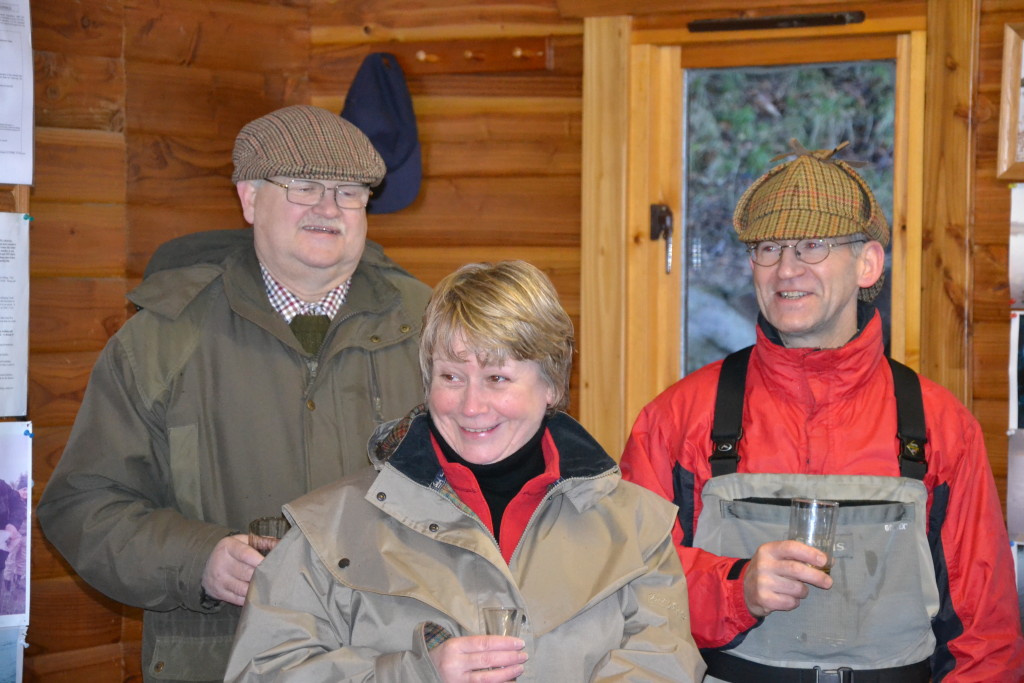 Johnny, Aileen and Jim looking forward to their day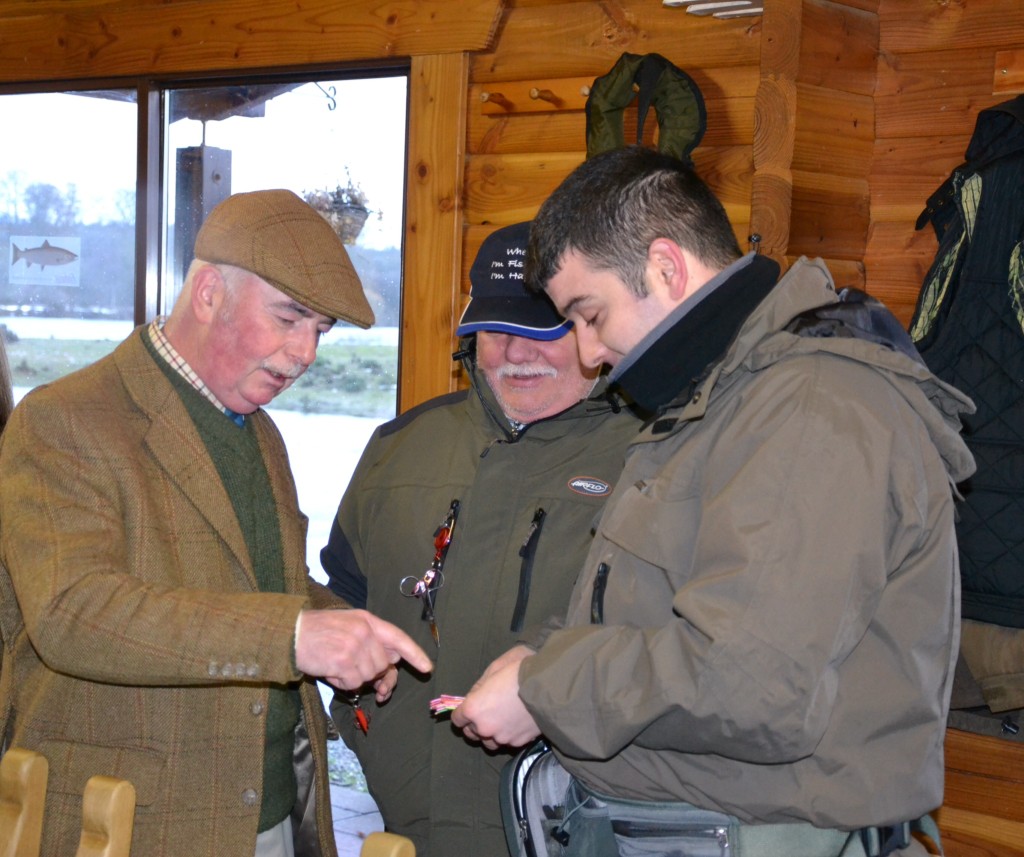 Gary with Jim and James Redmond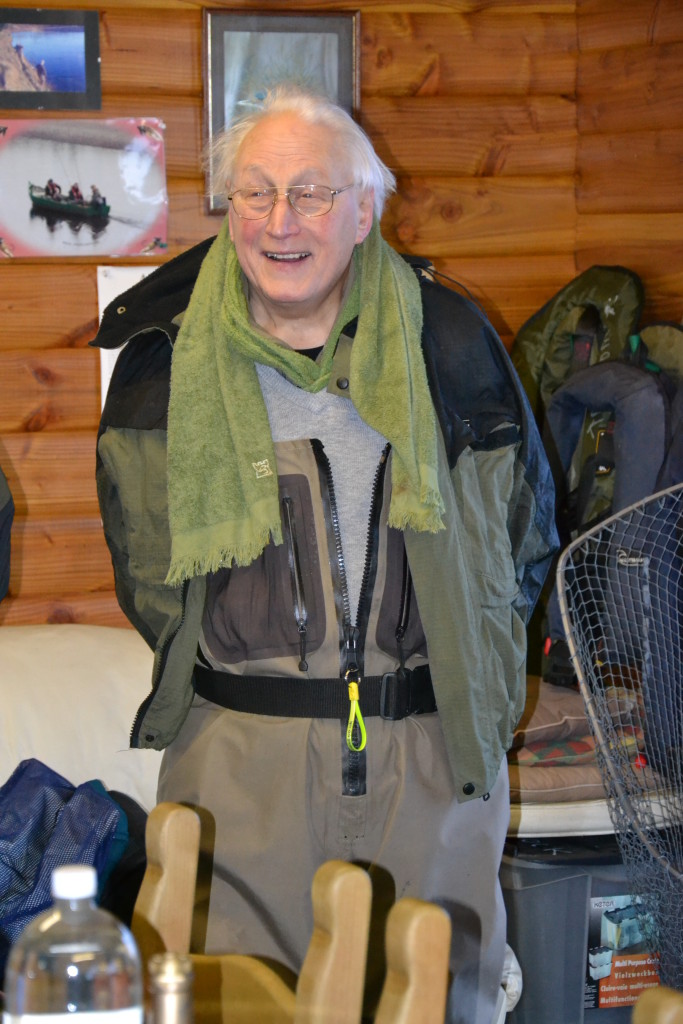 A happy Bob Burns in the hut getting ready to start fishing